The Kingswood Players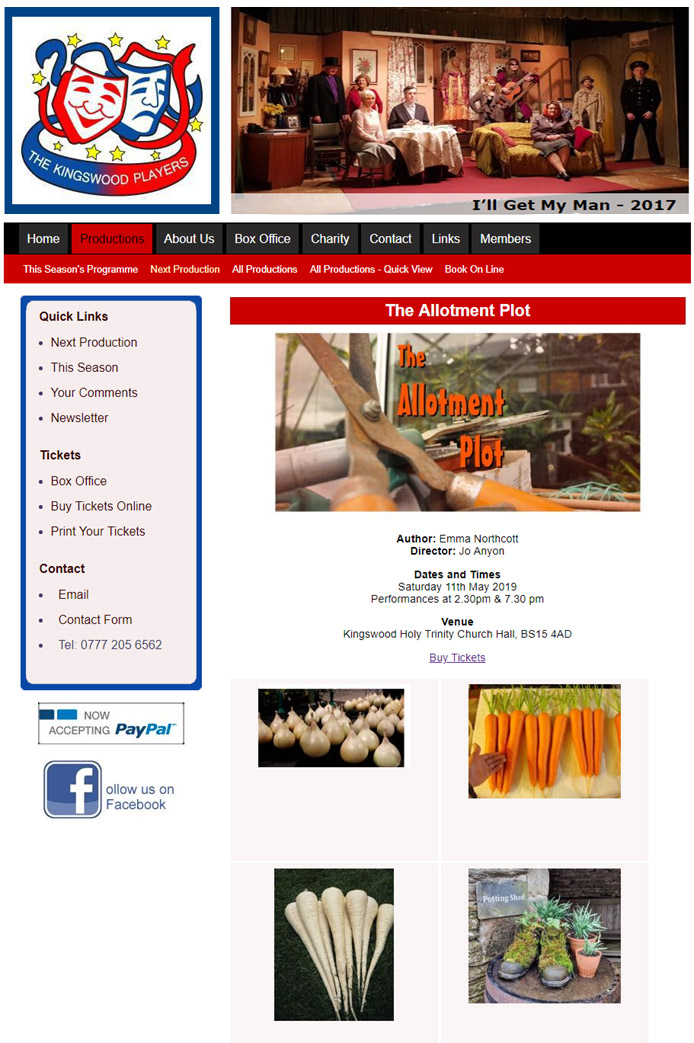 The Kingswood Players are a Bristol based amateur dramatics group. They are one of Bristol's most established amdram groups having being performing as the Kingswood Players since 1980. They perform three shows a year and their website holds a wealth of information on the previous shows that have been performed by the group. Their archive goes back to the 1960's when the group was called the Romsdal Players.
The website provides ticket sales, a links section, a mailing list and details of most if not all the productions that the Kingswood Players have performed.